Engaging new audiences with contemporary music.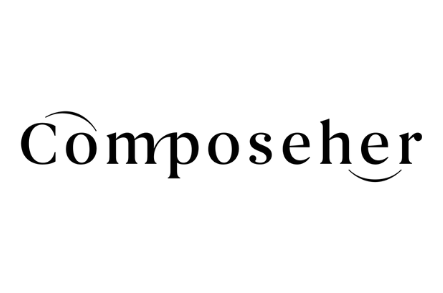 ---
Composeher is the most ambitious project yet undertaken by the Glasgow School of Art Choir: to commission, perform and promote new pieces of choral music written by seven leading contemporary composers.
Composeher is designed to provide a national platform for discussion about female participation and representation in the music industry and fits within the GSA Choir's wider aim of introducing choral music to brand new audiences.
Working closely with the choir, our strategic communications for the project are designed to build awareness of Composeher, the work of the GSA Choir and engage a wide range of people with the workshops leading up to the performances in May 2022.
To develop and deliver a communication strategy and plan that maximises the artistic and commercial success of the Composeher project for the GSA Choir.
How we used creativity to design the right response
With the life of the project extending over two years – from launch to the world premiere performance by the GSA Choir in Glasgow – our goal is to tell the full story of Composeher and its key milestones at every stage of the project.
With its many thematic elements (from new music creation, to the individual stories of the composers and GSA Choir members), Composeher is an important artistic initiative, deserving to be heard by as wide an audience as possible.
Following Composeher's official launch and photo call Spreng Thomson has developed a programme of engaging content to build the project's audience across relevant digital channels.
Key elements of this approach include identifying opportunities for engagement with key audience networks both locally and nationally, and creation of eye-catching visual content to help tell the full story of the project.
In a six-month campaign period, our work has generated (on Twitter):
82 pieces of digital content

2,790 combined engagements (comments, likes, shares, clicks)

126,700 combined opportunities to see (impressions)

182 new followers (from 98)
---
 "Spreng Thomson's input into Composeher has been invaluable to our organisation. From assistance with the initial project inception - and its eventual launch - to advising on the day to day social media strategy, their team has brought a wealth of experience and ideas to make the project as meaningful and impactful as possible."
Jamie Sansbury