With Glasgow's Doors Open Days Festival celebrating the city's architectural heritage all this week, we wanted to share a quick look back at the story behind our home in the heart of Scotland's first ever Innovation District: the A-listed Herald Building.
Built as the landmark home for Lord Beaverbrook's Scottish Daily Express newspaper in 1936, the building later became the head office and printing house for the Glasgow Herald and Evening Times, after their move from their original HQ on Mitchell Street in the early 1980s. In its time, it also housed the long-lived Glasgow Evening Citizen newspaper, which ceased publication in 1974.
Our next-door neighbours Graven carried out a beautiful redesign for our office – transforming the very space occupied by the newspapers' loading bay, where freshly printed papers would leave hot off the press every morning.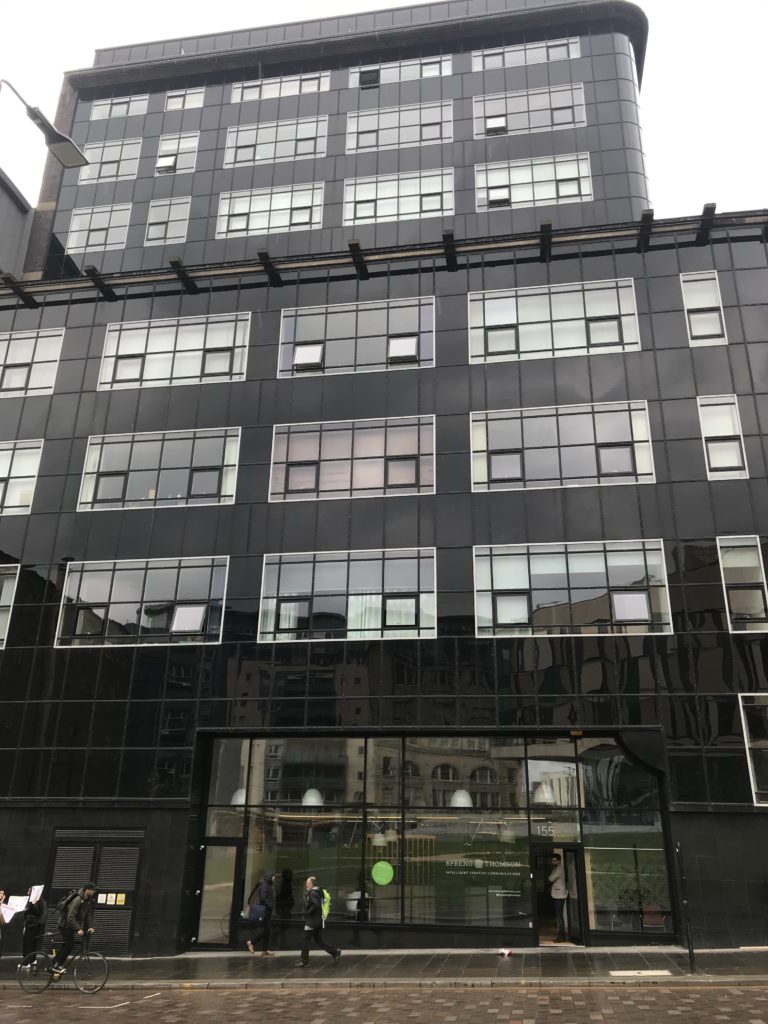 Lesley Thomson, Managing Director of Spreng Thomson:
"Being in The Herald Building is really special to us. It's a brilliant building architecturally and we love being part of its history. Knowing that many great editors, writers, photographers, commentators brought news to people across Scotland and beyond from this space is inspiring. We love it and love sharing it with clients, friends, collaborators including the amazing Graven team who designed such a beautiful working space for us."