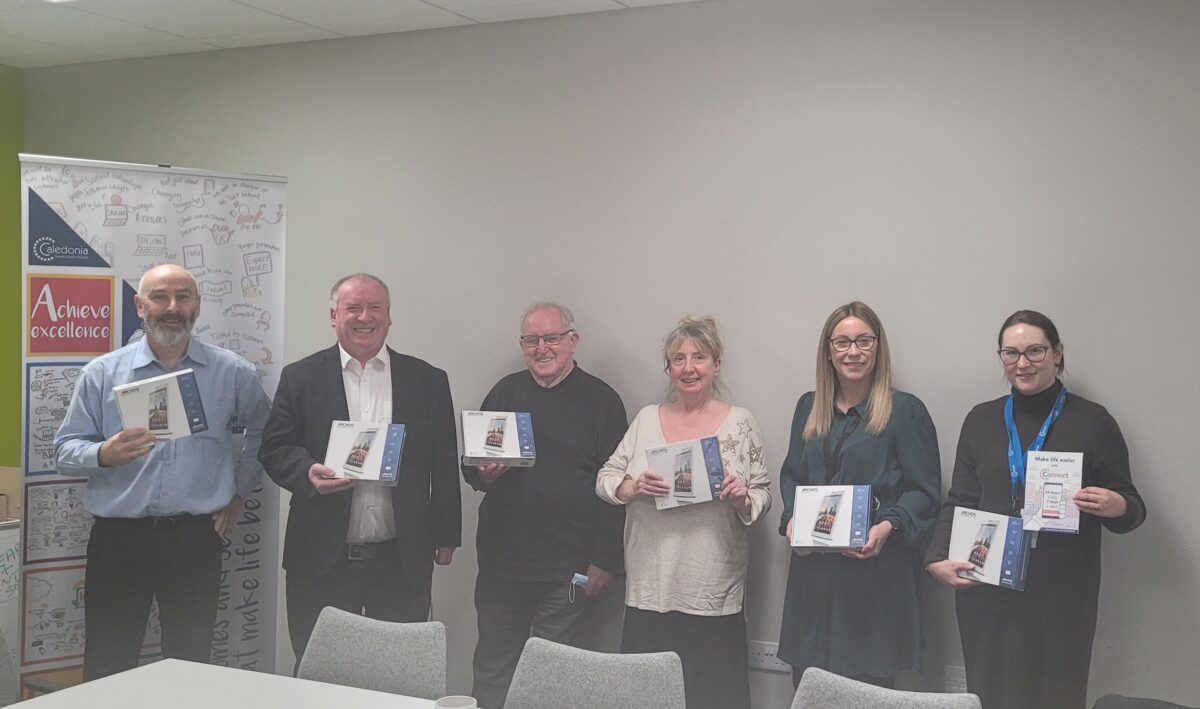 Caledonia Housing Association has donated six digital devices to the Bellsmyre Digital Community for tenants who live in the area.
Caledonia Housing Association (CHA) has unveiled its plans for a week-long, energy saving advice programme for tenants. The Big Energy Saving Week, in partnership with Scarf, the energy efficiency advice service, will launch with a webinar on the evening of the 23rd of January to be opened by CHA's Chief Executive, Julie Cosgrove, to provide tenants with advice on how …
Staff from across Caledonia Housing Association (CHA) rounded off 2022 with a focus on giving back to communities.